Celebrity Chefs
David Lefevre
Chef/Co-Owner of Manhattan Beach Post and Fishing With DynamiteChef David LeFevre, a native of Madison, Wisconsin, and graduate of the renowned Culinary Institute of America, began his professional culinary career as an intern at Chef Charlie Trotter's celebrated restaurant in Chicago where he steadily rose the ranks over the course of seven years – punctuated with stages in France including the late Bernard Loiseau's restaurant,
La Côte d'Or
,
Restaurant Jean Bardet
and Roger Vergé's
Le Moulin de Mougins
.
In 2002, LeFevre decided to explore new and exotic cuisines, which launched him on a two year globetrotting experience all over Southeast Asia, Japan, Australia, the Caribbean, and Europe. Upon returning in 2004, LeFevre was recruited as Executive Chef of downtown Los Angeles' seminal seafood restaurant, Water Grill where he remained for six years, earning a coveted Michelin star.
At his first restaurant Manhattan Beach Post (M.B. Post), LeFevre returned to his roots with a highly personal and soulful restaurant offering a more rustic menu of playful, artisanal dishes complemented by artfully crafted cocktails and small production wines. Opened in April of 2011, M.B. Post was named one of Los Angeles Magazine's 2011 Best New Restaurants, 10 Most Memorable Meals by the Los Angeles Times restaurant critic S. Irene Virbila, and 10 Best Dishes of 2011 by LA Weekly restaurant critic Jonathan Gold. M.B. Post was also a semifinalist for the 2012 James Beard Foundation Awards in the Best New Restaurant and Best Chef Pacific categories, and 2013 semifinalist for Best Chef West.
Now with Fishing with Dynamite – already named Best Oyster Bar by Los Angeles Magazine – LeFevre celebrates summers spent on Virginia's Eastern Shore and SoCal's vibrant beach communities with a menu that features only the most pristine seafood. Like M.B. Post, Fishing with Dynamite is a reflection of LeFevre's roots, his travels and his three culinary touchstones – preparing food that is artisanal, soulful and handcrafted.

Alan Jackson
Chef and Founder of Lemonade
Alan Jackson has helped to redefine the fast casual dining segment in Southern California. Born into a Hollywood family – grandson to famous actor Alan Ladd and son to legendary L.A. talk radio host Michael Jackson – Jackson is no stranger to actors, celebrities, and restaurateurs. Jackson left the fine-dining scene to open the first Lemonade in West Hollywood; it was so successful that he and partner, Ian Olsen (COO), and team have since opened twelve additional Lemonade locations across the greater Los Angeles area. Jackson started cooking professionally at the age of eighteen and has created memorable meals in Los Angeles since the mid-nineties when he opened Jackson's and The Farm in Beverly Hills. Alan's catering company, Jackson Catering, has catered some of the cities most noteworthy events, Golden Globes, BET and SAG awards to name a few. Alan lives with his family in Los Angeles.

Dustin Lewandowski
Executive Chef of Wolfgang Puck's Bar and Grill at MGM Grand and Wolfgang Puck Pizzeria & Cucina
Chef Dustin Lewandowski's love and passion for food began at an early age, while enjoying the recipes and cooking of his two grandmothers. Family functions were centered on food as they feasted on freshly grown produce from family gardens and local farm stands in his hometown of Grand Island, Nebraska. It wasn't until high school, however, that Lewandowski first realized becoming a chef could be a lifelong career. During his senior year in high school, he got his first restaurant job at Nathan Detroit's Bar and Grill where he learned the basics of working on a kitchen team. After high school, Lewandowski headed west to California to pursue his culinary career and began working at the famed Border Grill in Santa Monica. He held a variety of positions including head line cook and off-site catering chef. His skills didn't go unnoticed and in 1999, he was tapped to join the opening team of Border Grill in Las Vegas at Mandalay Bay. Later that year, Lewandowski became a part of the opening team at Wolfgang Puck's Postrio at The Venetian as lead line cook. After a brief departure in 2001 to open a local Las Vegas restaurant, he returned to the Wolfgang Puck Fine Dining Group in 2004 to open the Wolfgang Puck Bar & Grill at MGM Grand, where until most recently, he served as executive chef. Now, he's excited to be a part of Wolfgang's latest project on The Strip at Crystals, the retail and dining district at MGM MIRAGE's iconic CityCenter. As executive chef, Lewandowski oversees the culinary operations for Wolfgang Puck Pizzeria & Cucina, a new rustic Italian concept from the master chef. Each day, Lewandowski works to ensure the restaurant stays true to the Wolfgang Puck philosophy of using only the highest quality, fresh ingredients to produce innovative menus that continually raise the culinary bar.

Stephanie Franz
Pastry Chef at The Strand House; Winner of "Cupcake Wars"
Stephanie Franz is the Pastry Chef of The Strand House, the modern, oceanfront restaurant reminiscent of an elegant yet welcoming beach house with breathtaking ocean and pier views in Manhattan Beach, where she crafts the restaurant's mouthwatering desserts complementing Executive Chef Greg Hozinsky's modern heirloom cuisine.
Prior to joining the team at The Strand House in 2013, Franz was the Executive Pastry Chef and co-owner of Cupcakes Couture of Manhattan Beach from 2009-2013. Franz represented the bakery on two episodes of "Cupcake Wars," winning one contest in August 2011. Franz brought the company from a small startup venture to celebrity status, which included recognition in high level publications such as Martha Stewart Weddings, The Knot and Inside Weddings.
From the time she was young, Franz has had an interest in anything and everything hands-on. She dreamt of being a costume designer until her mother bought her an Easy-Bake Oven. From the moment she baked her first cake she knew she had found her calling. As a teenager, she would spend hours watching the Food Network and beg her mother to go grocery shopping for ingredients to recreate the dishes she saw on TV. It wasn't until college that Franz realized that baking could be more than a hobby. After just one semester at California State University, Long Beach she changed paths and enrolled in culinary school to pursue her passion.
Franz began her career at the Montage Hotel in Laguna Beach in 2005 after completing school at Le Cordon Bleu Culinary School. She then moved on to become the Chocolatier at the Montage Hotel, Beverly Hills in 2008 while also making and selling chocolates and wedding cakes in her down time. In 2012 she began working as the Pastry Director at Katella Bakery in Los Alamitos, CA while still maintaining Manhattan Beach's premier cupcake bakery. Now being the pastry chef at The Strand House in Manhattan Beach, Franz combines French techniques with her own personal style to put a modern spin on classic flavors.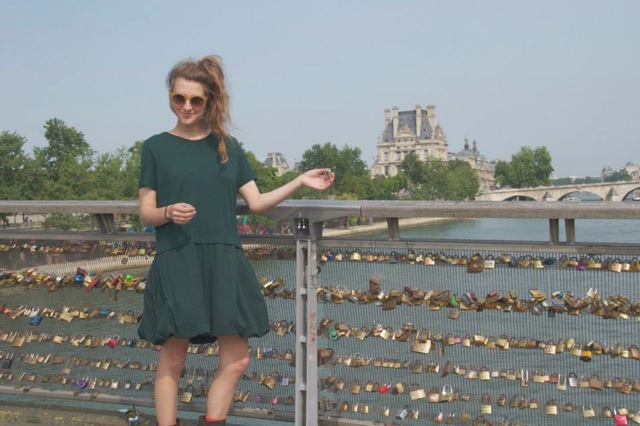 Julia Webb
Julia Webb was born and raised in Manhattan Beach. Seeking a real winter and fewer tan people, she traveled east to the University of Maryland where she earned her degree in Business Marketing. It was during those four years that she fell madly in love with baking. Upon moving back to the beach she soon found herself working as a pastry chef for Chef David Lefevre at Manhattan Beach Post. After a year and a half, the appeal of European bakeries was too great, and she left for France. It was there that she got her true culinary education. She is now working as a marketing consultant for Sauce LA, writes the food blog "See You in the Morning," and has recently launched a new baking venture with weekly menus for local delivery. To see her weekly menus, go to graveyardLa.tumblr.com. No fondant allowed.